Xtreme Team
Benefits
W2 employee
401k with employer match up to 3.5%
Weekly pay every Friday
OTR, Regional, and Local (Wisconsin) Runs
High percentage drop and hook
100% no touch freight
Team opportunities
Pet friendly
Passengers allowed
Health and Medical Benefits after 30 days
Staff is available 24/7 to keep you moving!
Additional Compensation
Detention Pay $20/hour – starts one hour after appointment time.
Stop Pay $25/stop
Local pay starts at per hour $21
Safety Bonus up to .3 CPM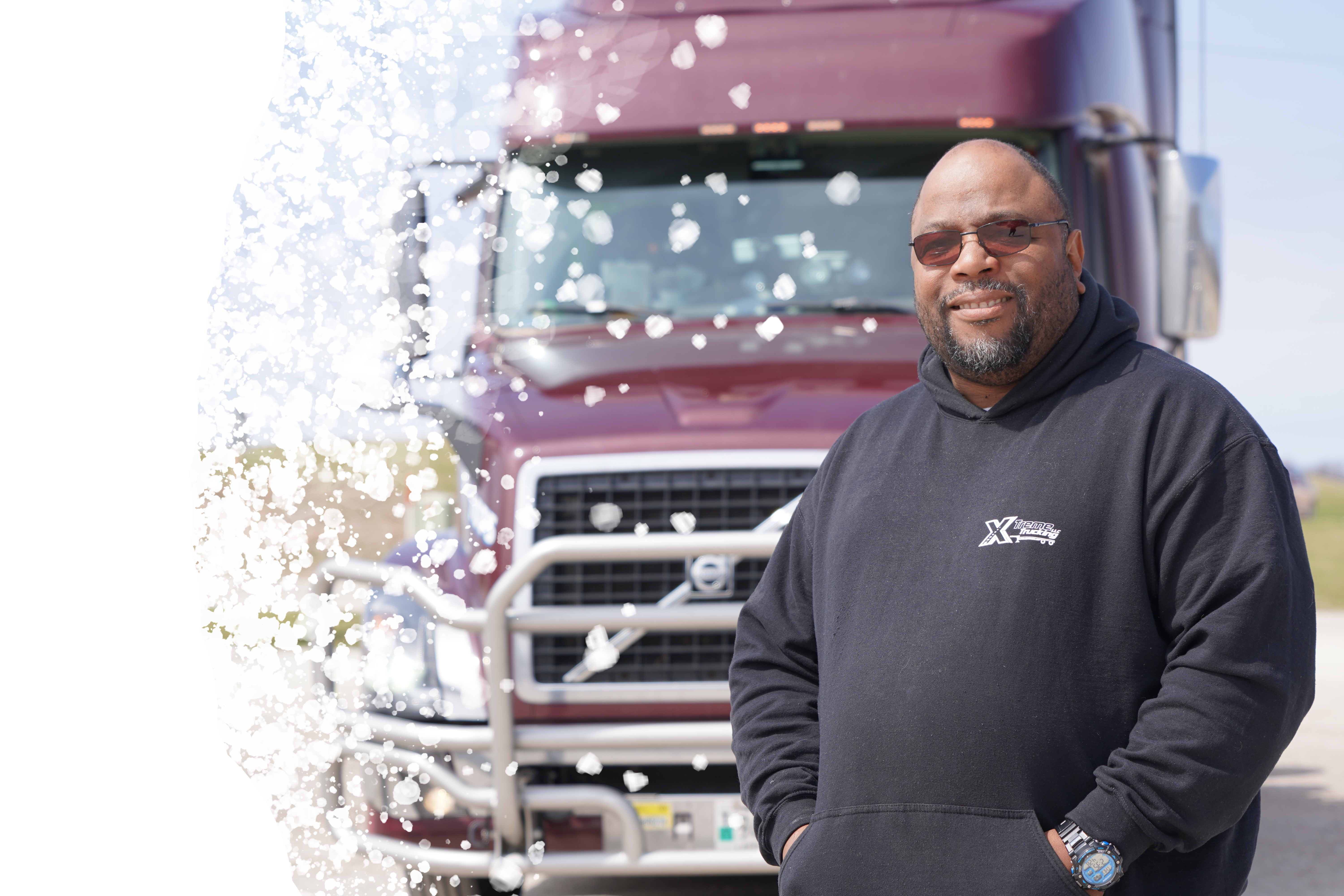 Xtreme Trucking Fleet & Equipment
Our fleet consists primarily of Freightliner Cascadia's, Volvo VNL T60 860 Kenworth T680s.Most of
our equipment has some of the following features:
APU
Hi-rise sleeper
Refrigerator
Single or Double bunk
Power inverter-1800 watt
TV mounts
LED head lights
SiriusXM Subscription
CB hook ups
Best Pass/Pre-Pass
Recognition Programs
President's Club
The President's Safe Driver Club was established in 1996 by the Wisconsin Safety Management Council as a means to recognize safe professional truck drivers in the State of Wisconsin who work for members of the Wisconsin Motor Carriers Association.

To be eligible for this award, a driver must be a full-time employee or permanent leased operator who lives and drives in Wisconsin, or a full-time employee or permanent leased operator reporting to, or being dispatched from, a terminal within the State of Wisconsin who drives a minimum of 10,000 miles on the public streets or highways of Wisconsin annually.

To be eligible for the first year of membership in the President's Safe Driver Club, the driver must have 36 continuous months of service with the same employer as of March 31 of the nominating year. In addition, the driver must have no accidents, whether on or off duty during those years and a clean Motor Vehicle Record indicating no traffic citations, whether on or off duty.
Recognition Programs
The Xtreme Driver Advisory Board
This committee consists of 6 current professional drivers that helps us engage our front line team in decision making and problem solving to create win-win solutions to drive the success of all people interacting with Xtreme which will make Xtreme an even better place to work, drive and do business with.
Start Your Journey Today
Fill out the form below to start the pre-application process. Once submitted, one of our team members will be in contact with you.